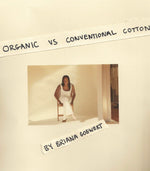 Conventional Cotton Organic Cotton Environment  Agrochemicals  Uses 25% of the world's insecticides and 10% of the world's pesticides.   No insecticides or pesticides, utilizes natural solutions such as organic foliar sprays.  Water  Uses over 250 billion tons of water every year.  Uses 90% less water.  Habitat  Pollutes waterways, soil, and air poisoning a wide range of wildlife. Depletes soil. Releases 220 million tons of CO2 a year.  Does not pollute habitat. Uses growing systems that replenish soil. Has 46% lower CO2 emissions.  Health  Toxins  Grown with GMOs. Majority of pesticides and insecticides used are known carcinogens or endocrine disruptors. Bleached...
---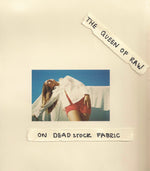 And never doubt that you can go change the world A conversation with The Queen Of Raw I had the immense privilege of meeting Stephanie while researching textiles for Buci's first line. I was attracted to the website while looking for deadstock fabric resources and retailers online.  She invited me to her office to come look at some swatches and I was immediately struck by her warmth and how she spoke so knowledgeably, with such generosity. She emanates strength and power and yet carries it through a gentle nature. Her work speaks for itself. Just last quarter Queen of...
---
 "Self love is the most essential key to joy, and tool to living a full, happy, energised life" Seasonal affective disorder (SAD) was something that I didn't know existed until my elder sister was diagnosed. Her mood swings and depression confused me, and was something that was difficult for me to understand.  I soon learnt that 3 Million people, just in America struggle with it every year, so how was it possible that I had never heard of it?  Depression and suicide, is a difficult and emotional issue to speak about. I believe we should all get involved, asking our...